xxxxxxxxxxxxxxxxxxxx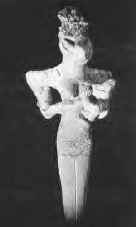 A female Reptoid God statue from ancient Sumer. She is nursing a baby reptoid. Could this be a hybrid? Or have the reptoid females evolved, or been genetically altered to have mammalian features?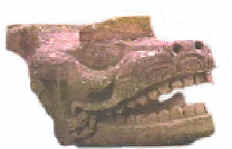 A Reptoid God eating a human baby. The hand and foot can be seen hanging out the side of the Reptoids mouth. They were not shy at all about who they ate.

The Norse Dragon
A Viking Dragon was prominently mounted on the front of Viking Long Boats. In Old Norse the boats were called "Drakkar", Dragon Boats. The Dragon closely resembles Reptoids seen by abductees during abductions.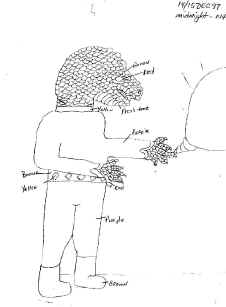 Maria Morgan's Drawing
This is a drawing of the Reptoid seen by Maria Morgan during her abductions.